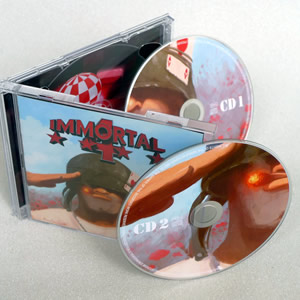 - April 2011 -

After being in the making for more than 4 years, the 4th volume in the "Immortal" series is finally here!
This massive double CD set has a playing time of 157+ minutes and can now be ordered from the MAZ Sound Tools online shop. You will also find preview clips for all of the 35 tracks on their website. The
new album features arranged music from these games:
Atomino, Benefactor, Big Run, Cannon Fodder, Capital Punishment, Dangerous Streets, F17 Challenge, Fascination, Final Fight, First Samurai, Flashback, Flink, Fury of the Furries, Future Wars, Gauntlet 3: The Final Quest, Jaguar XJ220, LED Storm, Leisure Suit Larry, Lemmings, Liberation: Captive 2, Paradroid 90, Puggsy, T-Zero, Tales from Heaven, TFX, Turrican 2, Ultimate Body Blows, Walker, Wing Commander, Wolfchild, Zarathrusta, Zeewolf, Zeewolf 2: Wild Justice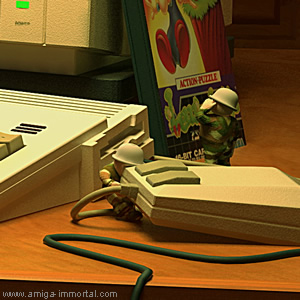 - June 2009 -

I really wish I had more time to update these pages... however, the good news is that a fourth part in the "Immortal" series has finally been announced! It is going to be a double CD set again and will feature
composers such as Jean Baudlot, Mark Knight, Raymond Usher, Tim Wright, Matthias Steinwachs,
Jason Page and many others. Get the latest news on the project here.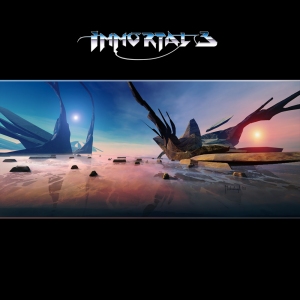 - August 2008 -

Volume 3 features music from: Agony, Alien Breed, Ambermoon, Amberstar, Apidya, Aquaventura, Brat, Cardiaxx, The Chaos Engine, Death Mask, Defender of the Crown, Disposable Hero, Elfmania, Fire & Ice, Ghouls'n Ghosts, Gods, Katakis, Leander, Lotus 3: Ultimate Challenge, No Second Prize, Obsession, Ork, Overdrive, Pinball Dreams, Pinball Fantasies, The Plague, Shadow of the Beast 2, Speedball 2,
Supercars 2, Theatre of Death, Trolls, Turrican 2, Turrican 3, Uridium 2 and Wings of Death

Buy the album from MAZ Sound Tools, synSONIQ, C64 Audio or right here